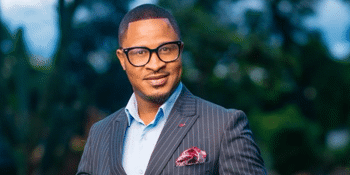 Millenium Promotions presents
POSTPONED - Michael Mahendere & Direct Worship
Perth Town Hall (Perth, WA)
Sunday, 16 August 2020 5:00 pm
Minister Michael Mahendere (birth name Michael Mahendere) born 28 May 1983 is a Zimbabwean gospel musician, producer, song writer pastor and businessman. He has a successful career having rearranged the song, Makanaka Jesu together with the UFI Choir, which became a hit and also well known for his album, Getting Personal with God 1, 2 and 3 with hits such as Makomborero, Mumoyo, overcomer, Hallelujah, Salt of the Earth and many more. He is usually associated with the title, "Minister" Michael Mahendere.
Minister Michael Mahendere started his music career at the age of Seven in 1990. He began his career being part of the group, Mahendere Brothers which consisted of his brothers Akim, Mishek, and Amos. Their first album was Mwari Mukuru in 1994 which topped the charts in Southern Africa. Michael Mahendere was only eleven at this time. Some of the projects he did with his brothers include Rumbidzo and Mapisarema.
In 2001 Michael Mahendere began to do commercials as, "Go Warriors, go" for the Zimbabwe soccer team and collaborated with some topo musicians such as Ruvhuvhuto sisters in the," Come to Victoria Falls" project. In 2009 Michael Mahendere became a Music Director at the University of Zimbabwe and launched a Chinese Choral Group which became attached to the Confucius Institute.
In 2011 Michael and the UFI Choir did a musical project in which Michael Mahendere led a song called Makanaka Jesu, which has over 1.8 million YouTube views. The song became a hit up-to date and topped radio and television charts in the country.
Michael Mahendere is synonymous with his album series, Getting Personal with God. He recorded Getting Personal with God 1 in 2012 with his band Direct Worship and Getting Personal with God 2 and 3 in 2013 and 2017 respectively. Mahendere also released Worship Classics in 2015, a four track single which consist mainly of Zimbabwean classic hymnals and a single entitled Mandiri in 2016. He also featured the South African artist, Loyiso Bala in September 2016 on the single, Chiiko.
Permican Awards 2019
Best Male Artist – "Salt of The Earth" (Live)

Most viewed song online – "Salt of the Earth".
Independent National Gospel Music Awards 2018
Best African Gospel Artist of the year award.
Permican Awards 2015
Video of the year: Kune Mponesi – feat Janet Manyowa
Permican Awards 2015
Best album of the year for Getting Personal with God.

Best Male artist