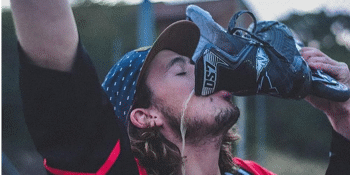 Street Roller Hockey League
🌧🌧HOCKEYFEST XV 🌧🌧
Sunday, 8 August 2021 12:00 PM
🌧🌧HOCKEYFEST XV 🌧🌧

~pray the rain away edition~

A biannual celebration of all that encompasses Perth and its best/worst sporting league.

Despite our best efforts, we haven't been able to construct a half-dome over the slab.

If it rains, we'll move it (maybe even somewhere undercover 🤷‍♀️

- PEOPLE'S CHAMPS FINAL
- CHIX FINAL
- CANLEY CUP
- MAYBE SOME PRELIMS
- GRAND FINAL HALF-(ISH) TIME RACE


Also feat:

- Beers!
- Commentators! (that aren't just Jim abusing people)
- SRHL DJs! (and maybe some other DJs, who knows?!?)
- Beers!