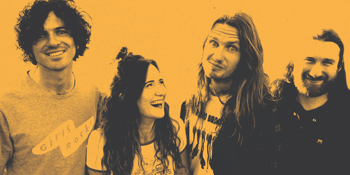 The Little Lord Street Band
with special guests Paige McNaught Experience & Helen Townsend and Shannon Smith
Lyric's Underground (Maylands, WA)
Friday, 30 July 2021 7:30 PM
A good excuse as any to bring people together safely and celebrate life, good health, company and music, The Little Lord Street Band release a video clip and tour throughout Perth and parts of W.A for their track 'Setting Your Tale on Fire' off the released debut album 'A Minute of Another Day'.
This song is an ode to the younger less wiser person, the crazy, reckless and thoughtless shenanigans, and the shaking of heads at the mess made and wouldn't get away with today.
Filmed by Tashi Hall at the old Lordy homestead (front cover of the album) and celebrating old band mate Belle Harvey and Roomies Leigh Gardiner, his video clip rings true, the a year of the HOME in 2020.
How we can make the magic happen there, record demos and albums, video clips, create memories, relationships, friendships, the loyalty of neighbours not calling the police every other day on the jam / rehearsal times.
'Setting Your Tale on Fire'