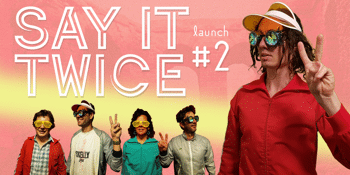 Cool Perth Nights present
Littlehawk - Single & Album Launch #2
with The Little Lord Street Band, Kings and Queens
Mojo's Bar (North Fremantle, WA)
Thursday, 31 January 2019 8:00 PM
Littlehawk returns after a sold out launch with a second full band show, to celebrate the release of single and video clip 'Say It Twice', and the official launch of debut album Chinchilla, featuring tracks played on Double J, Mix 94.5 and community stations across the country.

Joining Gavin Arnold on stage will be Simon Kelly (guitar/bass), Shannon Puig (trumpet), Ben Gray (synth/guitar) and Elliot Bruse (drums).

Supported by multi-WAM award winners The Little Lord Street Band and Fremantle folksters Kings and Queens.