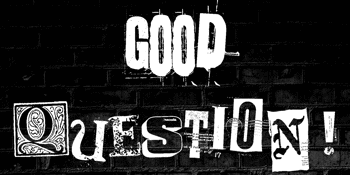 Good Question Live Panel Show!
Lyric's Underground (Maylands, WA)
Wednesday, 11 August 2021 7:00 pm
The next instalment of GOOD QUESTION is upon us, and your ticket comes with a free drink!

"I LOVE a good quiz show. Where can I watch one in Perth?" Good Question!
In the spirit of "Would I Lie To You", "Good News Week" and "Spicks and Specks", GOOD QUESTION! Will see two teams of know-it-alls battle it out in a game of wits, laughs and stupid fun.
Hosted by Sean "The Keymaster" Walsh and with special invited guest on the panel, it's a night out not to be missed.