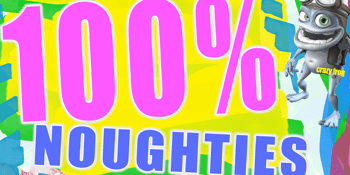 Tomás Ford presents
BEST OF THE NAUGHTIES
...all the hits from 2000 to 2010
The River (Margaret River, WA)
Saturday, 26 January 2019 8:00 pm
International Party Icon Tomás Ford returns to Margaret River for the next party you must be a part of......
THE BEST OF THE NOUGHTIES

Join Tomás for a journey through the 00's as he displays all the best (and the tackiest) the music world had to offer from the year 2000 through 2009.

I Gotta Feelin' that you won't need your Umbrella In Da Club as it will be Gettin' Hot In Here.
Ask for whatever request you want from the decade and we'll dance to it like madmen, with stupid costumes, glitter bombs and glosticks galore.

Tickets strictly limited.