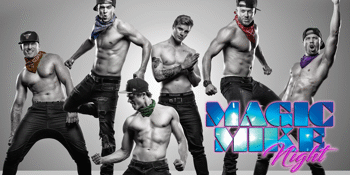 Top Shelf Entertainment
MAGIC MIKE NIGHT
Bar1 Night Club (Hillarys, WA)
Friday, 28 June 2019 7:00 PM
LADIES: pop the champagne!
Australia's first and finest MAGIC MIKE NIGHT male review is coming to Hillary's!

Top Shelf Entertainment presents "Magic Mike Night", where you can experience your "Magic Mike" up close and personal from the very best of the Top Shelf team.

They're not just any ... For the past 10 years Top Shelf Entertainment have been entertaining hen's parties, ladies night's, birthdays and resident live shows with their choreographed routines. The Boyz are fit, ripped, hella sexy and professionally trained.

So ladies, the ultimate "Magic Mike Night" is HERE!!