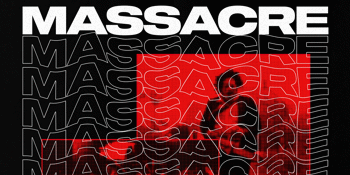 No Saints Events Co. presents
Massacre ft. Hotcaller & Wraith
Jack Rabbit Slim's (Northbridge, WA)
Friday, 1 November 2019 10:00 PM
⚠️ HIGH ENERGY MOSHPITS AND HEAVY BASS ALL IN THE NAME OF SATAN ⚠️

Get your balaclavas and spooky masks out and come get filthy as we celebrate the darkest day of the year with our unholy sacrifice, MASSACRE ft. Hotcaller + Wraith.

With many months going into preparation to make this Perth's best Halloween party, expect to hear some hectic drops and heavy bass as we showcase some talent at our favourite sesh cave, Jack Rabbit Slim's!

Coming in from Sydney for one night only, we have heavy weight Hotcaller, who will be playing his first ever WA show with us, bringing his mix of head banging goodness. Joining us also is local beast Wraith, who needs no introduction. If you're a bass lover from Perth, you know exactly what he's all about. Supported by some of Perth's finest DJ's, there isn't anywhere else you'd rather be.

ARTISTS
10:00- cłag
10:30- EMPIREdubz
11:30- HANZO
12:30- Hotcaller (SYD)
02:00- Wraith
03:00- YUNG SLY

*Although we want to see some hectic mosh pits and balaclavas, please note that we are all here for a good time and want everyone to feel safe and respected, and have a zero tolerance to any antisocial behaviour. If you at any time feel threatened, please alert one of our lovely staff members, who will be doing their best to ensure a great night.*

Don't come alone...