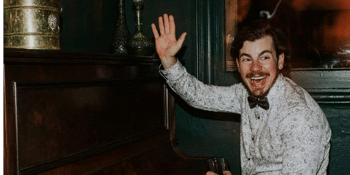 Chatters – Still Chatting EP Launch Party
Uncool Sam, 7teen, Penny Purr, Scott Mackenzie, Josh DavyZ
Four5Nine Bar (North Perth, WA)
Saturday, 14 August 2021 7:30 pm
Chatters makes an unmistakable return with his newest EP Still Chatting, the sequel to his first release Chat Room.
His latest work focuses on exploring new sounds and live instruments, with heavy influences from hip-hop, punk, pop, and rock combining in a resounding and distinctive energy set to push the boundaries of his genre.
This innovative artist set out to diversify his discography and create his own unique sound, and Still Chatting is the brainchild of that unbridled journey.