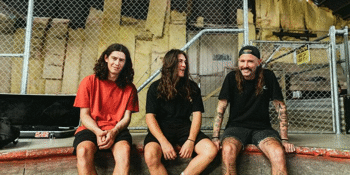 Good Doogs & Rusty Australia Hottest 100 Pool Party
Indian Ocean Hotel (Scarborough, WA)
Sunday, 27 January 2019 8:30 am
Oi Perth! Come party with us on Hottest 100 day! The Indian Ocean Hotel are giving us their pool to play in and gonna have the countdown on all day from song 100 all the way down to number 1! AND its a public holiday the next day so theres no excuse to not send it.
Heapsa beers, heapsa fun and hopefully we can sneak into the count. If you haven't voted already, chuck our track "Want That" a vote now from here -
https://www.abc.net.au/triplej/hottest100/18/
Countdown starts at 9am but we will be opening the doors from 8:30am so no one misses a song lol
Bring ya bathers and ya mates and come have beers with us! Everyone welcome yew!