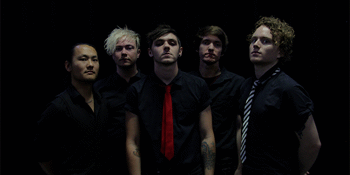 American Idiot '15 Year Anniversary Tribute'
The Newport Hotel (Fremantle, WA)
Friday, 20 September 2019 8:00 PM
The American Idiots and The Newport Hotel present "15 Years of American Idiot"!!

On none other than the RELEASE DATE of the album, the 20th of September, "The American Idiots" will be taking the stage to celebrate and pay tribute to arguably one of the greatest punk rock albums of all time, "American Idiot".

The band, which is equip with some of Perth's finest punk rock musicians, will be playing the album in full, plus all your favourite Green Day bangers. With Mark Beasy smashing the skins, Chris Gardiner on bass, Alex Mcgleave on lead guitar, Kim Thair on keys, and guitar and Ben Cremer on guitar and vocals this is sure to be the best Green Day experience you can get!

The night is set to be one to remember!