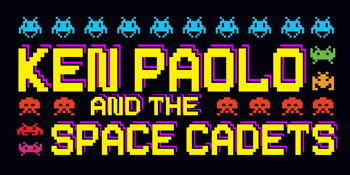 Ken Paolo & The Space Cadets
Saturday, 31 July 2021 8:00 pm
Get ready for lift off! Ken Paolo and The Space Cadets are launching their first highly anticipated single, '$4 Pizza'!

The band is fronted by star man Ken Paolo and backed up by The Space Cadets on full blast. With Cass Evans-Ocharern on the superbass, Will Britto shredding keys, Persia Najafzadeh serving vocals, Jack Eccleston providing groovy beats, and Will Lintott slinging strings. Although fresh in Boorloo's (Perth) music scene, they've shown impact by performing in several standout shows, including their own band launch, and performed at RTRFM's Winter Music Party in North Fremantle.

With special guests

This is an 18+ licensed event. Valid ID is required for entry.