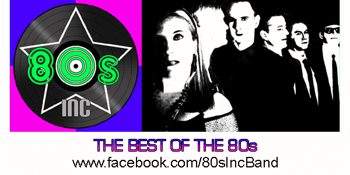 Earl Cole Music presents
80s Inc
The Best of the 80s!
Charles Hotel (North Perth, WA)
Saturday, 21 March 2020 8:00 pm
80s Inc
will be back at the Charles on Saturday 21st March 2020 for what is sure to be another full house. One of Perth's most popular cover bands, 80s Inc perform the very best hits of the 80s - the songs we all know and love. The band performs a wide range of 80's genres and has an huge repertoire of 80s classics to choose from. For further information about 80s Inc please visit
http://earlcolemusic.com/80s_inc/
or
https://www.facebook.com/80sIncBand/
.
Tickets cost $25 plus booking and credit card fees or $30 at the door (if it is not a sell out beforehand). Doors open at 8.00 pm.